Beltsville Roofing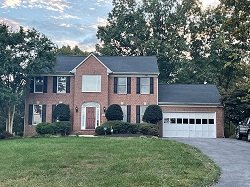 You'll undoubtedly need the assistance of a Beltsville roofing contractor unless you happen to be someone who relocates from house to house every few years. If you want to settle down, you'll also unavoidably require roof repairs, a reroof, or a complete replacement. Without a solid roof over our heads, we would all surely be in danger, thus it is critical to keep it in the finest possible shape at all times.

A strong roof will not only shield you from the perils of the inclement Maryland weather, but it will also improve the appearance of your home. Professional roofers are cognizant of how crucial roofs are to every residential building, which is why we work so hard to deliver quality roofing services in Beltsville, MD, to meet all of your requirements.
Why Choose Us to be Your Beltsville Roofer?
Not every Beltsville roofer makes an attempt to understand the demands of the homeowners. Since each person has a unique set of wants and specifications, many roofing contractors just refuse to make any attempt to get to know their potential customers. But because we are aware of how important the roof is in turning a house into a home, we offer services that are completely tailored to meet your specific needs.
We provide a wide range of top-notch roofing services, including roof installation, replacement, reroofing, and repair. You can trust us to discover the finest solution if your issue has anything to do with roofing. Your dreams may become a reality with the help of Freeman Residential Services' expert staff.
The roofing systems on homes have distinct needs than those on businesses, and we take special care to restore your roof without altering the look of your property. Our expert roofing contractors in Beltsville know how to work on both low-slope and steep-slope roofs, and they follow the standards set by the local authorities. Allow us to demonstrate how we can make your roof the best in the area and how we can better serve you.
Our Roofing, Reroof, and Roof Repair Services in Beltsville
New Roof Construction & Installation - The installation and construction of new roofs are two of our specialties, and we are the best in the business at both. From the first estimate to the final completion of the installation, our knowledgeable staff will be sent to walk you through each step. We'll make sure that you love your new roof completely and are glad to brag about it to your family, friends, and neighbors.
Roof Repair - Because roofs naturally deteriorate over time, you should plan on replacing your roof at some point. However, give our Beltsville roof repair services a go before making the decision to build a new roof. We'll quickly remedy those annoying leaks, get rid of the buildup of debris, eliminate rot, and repair any damage brought on by inclement weather.
Reroof - According to most local building rules, reroofing is the act of laying new shingles on top of currently installed ones. Re-roofing typically costs less than installing a new roof. If your roof is generally in good condition and does not have any missing or wet shingles or significant water damage, a re-roofing job is a wonderful choice. Re-roofing is not an option if you find drooping or rotting below your shingles; you will then need to proceed with a full roof replacement.
Insurance Roofs - Most Property insurance policies cover deteriorating roof leaks. It depends on the leak's source and the roof's age and condition. If the roofing leak is triggered by a covered danger, such as hail, wind, a tornado, or a hurricane, insurance may pay the damage. Older or obsolete roofs don't have leak coverage. A 5-year-old roof may be covered, while a 25-year-old roof may not. Some insurance companies cover older roofs but provide smaller payouts.
Your home will look and feel great when you choose Freeman Residential Services to handle all your roofing needs in Beltsville, MD!!
We offer you frank advice from the time you place the initial contact, which distinguishes us from the other roofers in Beltsville. This means you won't get stuck with a pushy sales agent or a complicated voice prompting system. Additionally, we take great pleasure in delivering complete client satisfaction, which we achieve by finishing every task on schedule and within predetermined budgets. Reach out to us instead of going elsewhere if you want a roofing contractor that prioritizes the needs of your house over all others.
Call the Best Beltsville Roofing Contractor
The professionals at
Freeman Residential Services
work closely with the homeowner at every stage from start to finish. The success of your Beltsville roofing job is our number one concern. Our roofing contractors are committed to going above and beyond for each and every one of our customers. Get a free estimate for your house by calling
(301) 832-1500
.